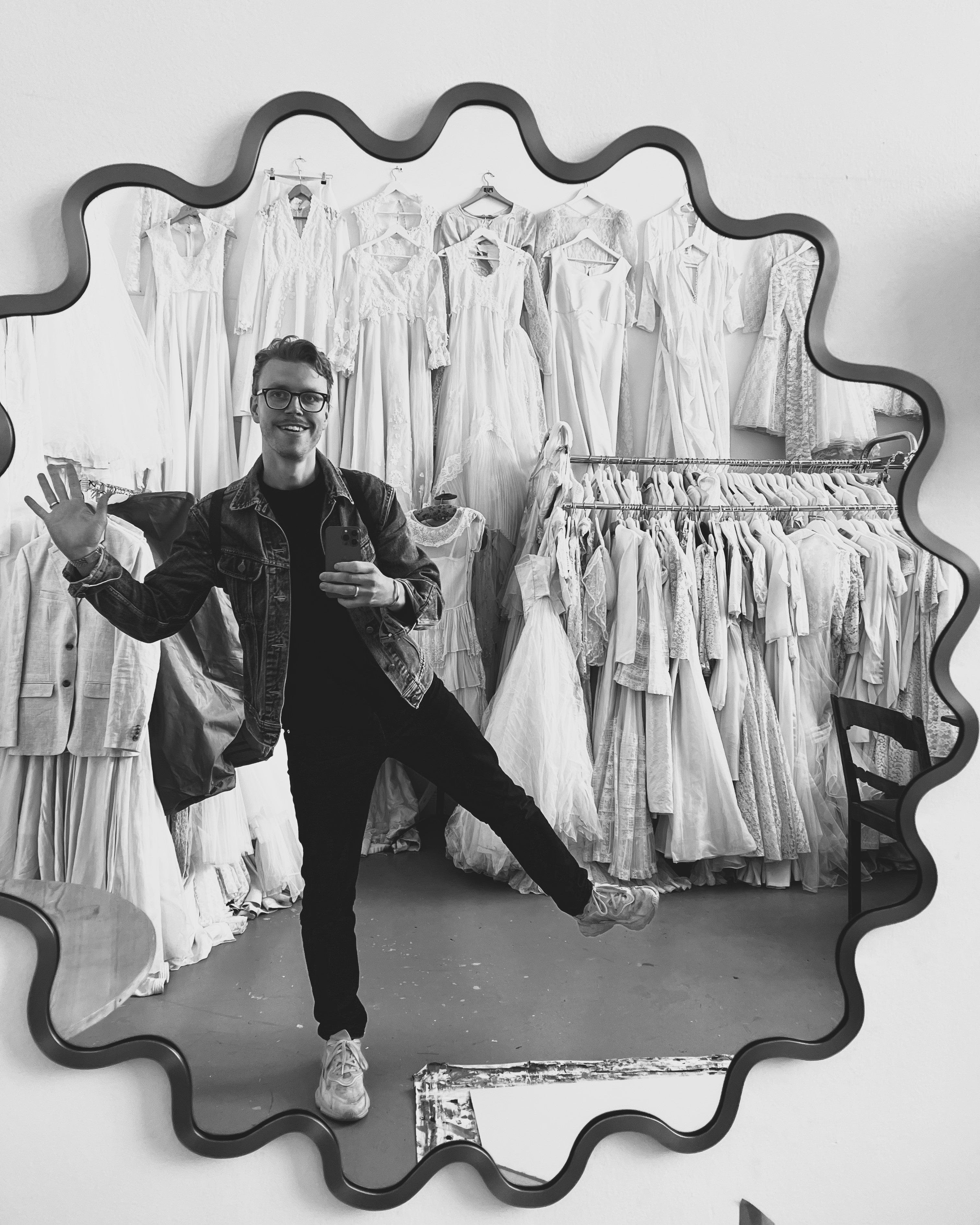 Sigfrid Billgren, a born creative from Gothenburg, has seamlessly woven his artistic tapestry into the vibrant fabric of Stockholm. Living and working in this bustling city, Sigfrid's journey is a testament to his multifaceted talents in exhibitions, design, and curation.
His artistic odyssey began with a premiere exhibition on Grevgatan in 2021, laying the foundation for a series of remarkable exhibitions. In 2022, he left an indelible mark in the Hammarén Showroom in Gothenburg with an eclectic exhibition and brought "Abstract Concrete" to life at Sparrow in Stockholm.
The year 2023 unveiled a chapter of collaboration and exploration. An ongoing art collaboration with Svenskt Tenn showcases Sigfrid's ability to harmonize with established institutions. Exhibitions alongside Gunnel Sahlin at the Affordable Art Fair, curated by Galleri Glas, highlighted his collaborative prowess and dedication to bringing art to diverse audiences.
Not confined to traditional canvases, Sigfrid's creativity extends to design. A collaboration with The Ode To in 2022 exemplifies his ability to blend art and design seamlessly. The much-anticipated launch of the "Devon" coffee table for Dusty Deco at Nordiska Galleriet in 2023 is a testament to his design prowess.
In the world of music, Sigfrid's artistic touch graced the CD, single, and LP cover for Carl Bagge's "Visitor," adding a visual narrative to the musical journey. His venture into curation adorned Restaurant Jaquelines in 2022, creating an immersive experience for patrons. Curated exhibitions at Spesso in Stockholm showcased his ability to tell compelling stories through art.
As the pages turn in Sigfrid's artistic journey, the anticipation for his upcoming exhibition at Galleri Hammarén in Gothenburg in 2024 is palpable. With each stroke of his brush and every design conceived, Sigfrid Billgren continues to leave an indelible mark, shaping the cultural landscape with his unique vision and creative ingenuity.